3 tags
5 tags
5 tags
5 tags
7 tags
6 tags
The Un-Glamorous Side of Wanderlusting
Moving 6000 lbs of furniture, sportng equipment, art supplies, computer equipment, clothing and an unmentionable amount of knick-knacks from Spokane, Washington to Prague. I am repacking boxes that I only weeks ago UNPACKED from our move 1.5 years ago from Okinawa, Japan. What was that quote about the definition of insanity?  So what result are we hoping for, you ask?  Seeking happiness in a land...
4 tags
6 tags
8 tags
5 tags
8 tags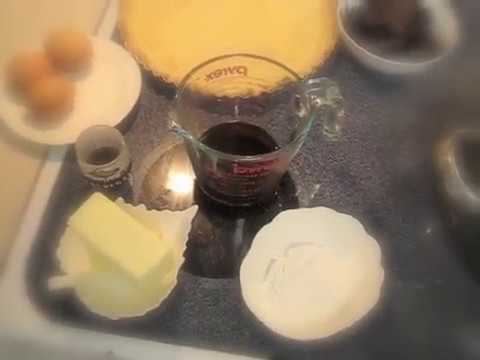 7 tags
7 tags
6 tags
4 tags
5 tags
4 tags
5 tags
7 tags
3 tags
5 tags
3 tags
Off the Tourist's Path
By the time I was almost at Pushkar, I'd had about enough of the tourist traps. So I got off the train early in Ajmer. I was the only non-Indian that I saw the entire time I was there and certainly the only blonde. More than one local asked me how in the world I'd ended up in their sleepy town.  Walking around Ana Sagar Lake, these four girls approached me and asked if I would have...
5 tags
5 tags
5 tags
5 tags
4 tags
5 tags
5 tags
3 tags
Watch
I was stumbling around Vimeo, looking for videos to get me excited about moving to Prague….oh this one certainly did the trick!  It is phenomenal….
2 tags
1 tag
"We travel, some of us forever, to seek other states, other lives, other souls."
– Anais Nin
2 tags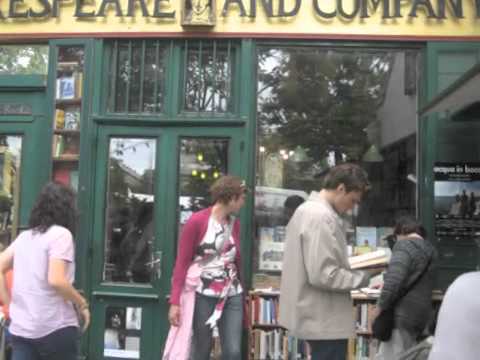 1 tag
2 tags
I won't say Siyonara, I'll just say "farewell"
Today marks my final blog post from Okinawa, that little green fuzzy island on the other side of the planet. What a time it's been! My paradigm was cracked open - worlds and people I never thought I'd be exposed to seeped in and became part of me. And I'm not just talking about the Texans. "Sumeba Miyako" - wherever one lives, one comes to love it. It's all in...
2 tags
Our lives on the Seawall
The family portraits are in! My friend Aviva gave me the most generous gift for graduation - she did a photo shoot for us! The shots of Gunner are TO DIE. John looks pretty darn cute too. You can see more here on her blog: Aviva-Photography Aviva and her family have been some of our closes friends here on this island. Ever since the first day she stalked me on the internet (same way she found...
writer's block.
I'm sitting here working on a project. School is done and jewelry is done until September so of course, and in typical fashion I find it IMPOSSIBLE to sit still for our remaining month on island, so I've got not one but two writing assignments I've given myself. One is a children's book and one is a grown-ups book. Both fiction. Both impossibly difficult and...
wrapping up
I just left you hanging there in Vietnam, didn't I? No, we didn't decide to pack up and move there. I just got a little lazy about the updates. After Vietnam was a wonderful 4 day stay in the Smiley Kingdom of Cambodia to visit with some of the happiest people I've ever met. Happiness, as we all know is relative - especially in the context of Cambodia. But the...
April 18-21
Perhaps because my last trip allowed for weeks at a time to absorb a city, this 5 day tour of Vietnam seemed like a whirlwind. First of all, Ho Chi Minh City (Saigon) is as developed as Seoul, as it seemed to us. The streets are incredibly clean, there are gorgeous buildings boh new and old. Despite it's socialist roots, Vietnam seems to be hurling itself at the market economy with breakneck...
Hoi An
Greetings from hoi an! Located half the way up the Vietnam coast from Ho Chi minh city. We were in HCM city for half the day yesterday and it was smolderingly hot. We stayed at the historic Majestic Hotel on the river. Last night we arrived  at our gorgeous hotel, on recommendation fro Lu and Tracey. The lush grounds sweep around a beautiful pool and line the oceanside. Every hotel here offers...
Away we go!
That's right kids, it's adventure time again! Vietnam & Cambodia, here we come. I'll be blogging along the way so stay tuned…
winding up and winding down
I am cramming for my comprehensive tests this week. I wish I could say that I'm cramming for my comprehensive tests this month or this quarter, but like most things in my life, I am doing it at the very last minute. This entails going over dozens and dozens of my typed notes and papers, and thinking to myself "wow, this stuff's pretty good. Fascinating, really. I wish I had the...
That thing you think you cannot do.
Over at the Foster library, there's an exhibit with influential people and their quotes. Closest to the table where I normally do my work, there's a photo of Oprah Winfrey, and the quote "Do the one thing you think you cannot do." I pass by it about 10 times a day, every time I get up to buy a zesty japanese beverage from the vending machine. The one thing I think I...
these rainy days
It's a dark and rainy day on the Sunabe Seawall, I lurve it. Can't wait to get to Spokane where it really knows how to rain! John has been back in town for almost a month now. He got in amazing shape (belly be gone!) while in the desert and now he's got me dragging my sorry tush to the gym every day. Peer pressure is good in that department. He got the opportunity to be chief of...
Reunited
John got back last night after 5 months in an undisclosed location in southwest Asia. I got to meet him on the flight line. It's funny how I have been used to being completely alone in my home for 5 months and then all of a sudden there's this other person there, which is kind of strange, and yet it feels like he never left. It's great. It was a hot and sweaty day, odd since...
A Bad Case of Senioritus
This weekend kicked off my final master's class - Islamic Fundamentalism. It was the only class offered this quarter that I had not previously taken. After several hours of mind-boggling dissection of the various Caliphs of early Islam, the professor looked at our blank faces and repeated his admonishment that this was an advanced class that required some previous study of Islam, which sorry...
My tree necklace made it in a Travel Channel Commercial! My Seattle penpal tivo-ed it for me. I'm a one-hit wonder with that darn thing. But I guess that's better than no hits at all. I'm fighting off yet another post-India cold, but mind over matter - I think I'm winning.
Another nail in the coffin
I'm sitting here stewing in my own juices - a nauseating feeling oddly similar to the night of Nov. 2, 2004. Just like that fateful night, here I am in a kind of mouth-open, stupefied slump. Although this time, my cupboards are cursedly devoid of booze to lull myself to sleep. I just read that the Supreme Court has handed lobbyists and the corporations that employ them, the power to spend...
Yesterday, my Grammy died. She had 9 children, and 18 grandchildren. She used to call me "Lamb" or "Lover" or "Jenny Penny". She was beautiful. And she will be missed.